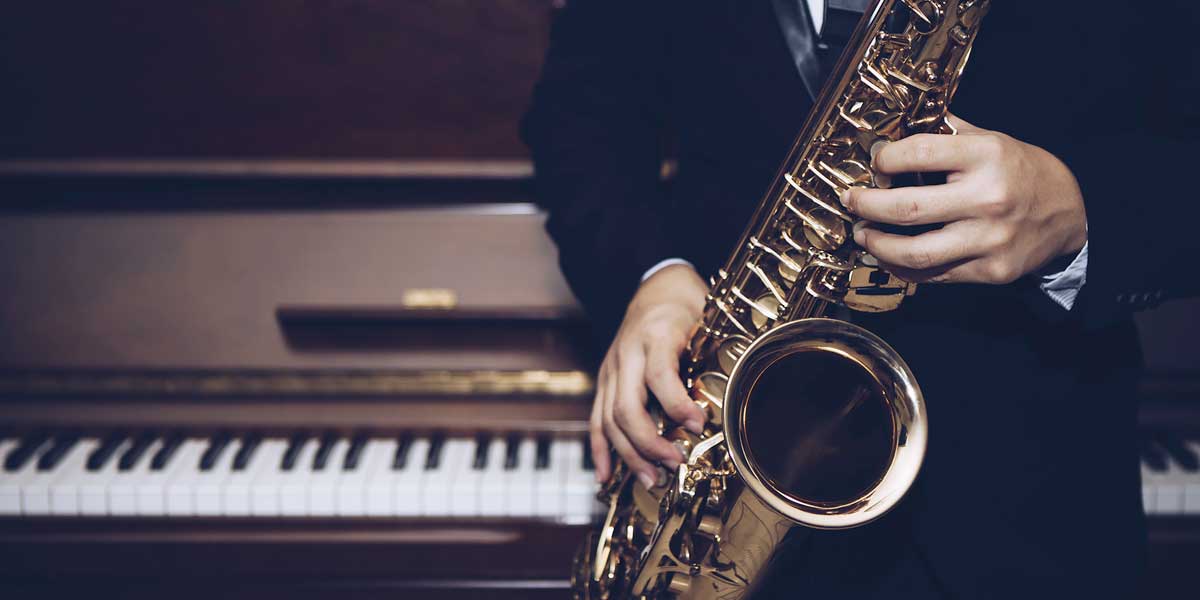 Instrumental Jazz Bands for Hire
Jazz is a many headed beast, and, according to the brilliant instrumental jazz bands we have here at Bands for Hire, many of those heads need never sing a single note! We've scoured the nation for the best players currently playing, and we're delighted to have available at a highly competitive rate several fantastic instrumental jazz bands, full trained at various esteemed jazz academies and colleges in how to blow your guests' minds!
Background Jazz Bands
The instrumental jazz bands we work with here at Bands for Hire perform instrumental jazz from a wide variety of sub genres. On this page you'll come across gypsy jazz, Dixieland jazz, cool jazz, trad jazz, jazz funk, jazz fusion, and more! You'll also find one or two instances of our instrumental jazz bands' clever interpretation of Richard Rogers' and George Gershwin's jazz standards from the Great American Songbook, alongside a few non-jazz surprises, all without breathing a word!
Cocktail Jazz, Lounge Jazz and Acoustic Jazz
We have all sorts of instrumental jazz bands for hire on this very page, ready to provide the soundtrack for any scale of event. For more low key events in smaller venues, we have solo jazz guitarists, acoustic jazz duos and jazz trios – plus jazz pianists, so let us know if your venue has the capacity to accommodate a piano, or if indeed it has one of its own our jazz pianist could use. This is ideal background music for when the canapés are being dished out during the wedding breakfast. At the other end of the spectrum, we have great big swing bands who perform jazz and swing from the 1920s and 30s, with a fanfare of brass, a rumble of drums and the excited accompaniment of backing dancers. It's up to you! And what's more – our flexible and accommodating instrumental jazz bands can jumble up their line-ups to better meet your venue and budget requirements. So let us know if you'd prefer for them to gain or lose a member here or there, or if you'd prefer a jazz cocktail, lounge or acoustic set.
Our instrumental jazz bands, with their impeccable timing, supreme musicianship and impressive tightness will be instrumental in making your event an unqualified success. Instrumental jazz can be celebratory, attention-grabbing, or even soft and lilting, so depending on whether you're planning a surprise birthday, corporate event, charity event, bar mitzvah, bat mitzvah, office party, work Christmas do, awards ceremony, graduation, wedding reception, garden party, drinks reception, private dinner function, store opening, VIP party, summer fete or gala, you'll want to decide whether our instrumental jazz band will be twiddling away in the background or standing in the spotlight centre stage.