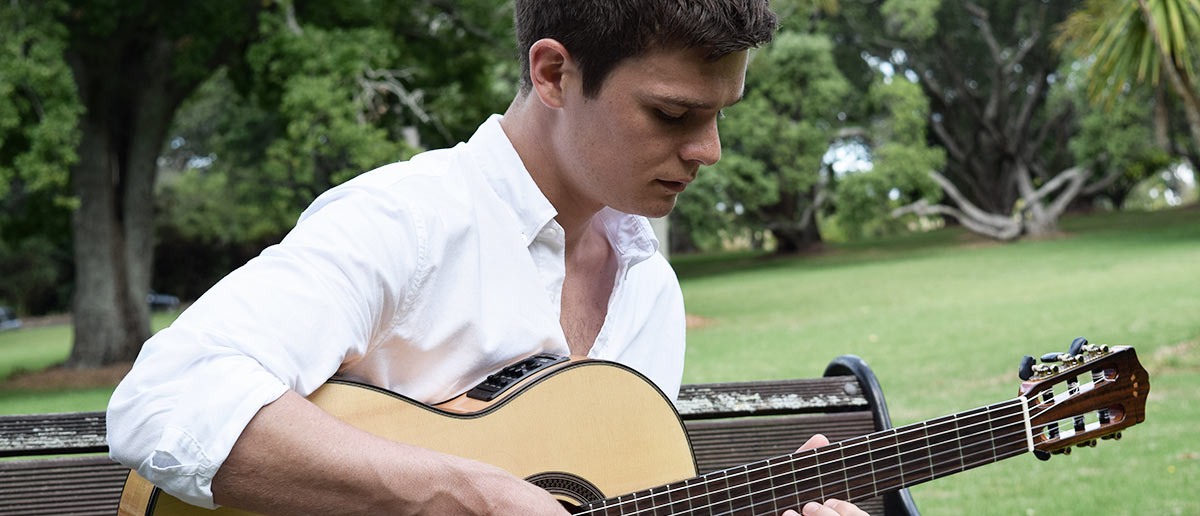 Classical Guitarists For Hire
Fans of classical music will revel in the astonishing musicianship and creative arrangements of Bands for Hire's space- and cost- conservative classical guitarists. Our classical solo guitarists take the instrument to a whole new level, recreating your favourite classical and romantic pieces with their own two hands without so much as breaking a sweat.
Hire a Classical Guitar Player
We at Bands for Hire only offer you the services of musicians of the finest level to give you the highest quality experience, and our classical guitar players certainly are something special. Having had their abilities shaped and honed at such prestigious centres of learning as Royal College of Music and Royal Academy of Music, and having gone on to perform on air on BBC Radio 3 and Classic FM and onstage at the London International Guitar Festival, our solo classical guitarists have done Vivaldi, Bach and Mozart proud with their precision and skill. If you have any suggestions or requests for pieces or songs you'd like our classical guitarists to play at your event, please feel free to run them by us – our classical solo guitarists also cover Elvis Presley, Fleetwood Mac, the Beatles and other musical works in their classical style.
The advantages of hiring one of our classical guitarists as opposed to one of our string quartets, harpists, classical pianists or other classical musicians or groups mainly stem from how easily they can set themselves up in any venue, entertain any audience and suit any budget. They'd be just as at home performing at the Royal Albert Hall as they would in a bar or cafe! You could be hosting a garden party, a graduation, an awards ceremony, a private dinner function, a work Christmas do, a birthday party, a charity event, a corporate event, a store opening – the list goes on – and they'd still amaze everyone within earshot with their subtle brilliance. Our classical solo guitarists can play at both high or low volumes, so no matter how many guests you're planning to invite, what size venue you'll be utilising or what kind of atmosphere you're hoping to create, you and your guests will be able to enjoy some beautiful classical music played by a trained professional whilst celebrating in whatever way you see fit.
Our classical guitarists are a particularly popular pick for weddings, wedding breakfasts and wedding receptions that require an extra sprinkling of classiness. Their success at such events owes much to the breathtaking renditions of such pieces as Wagner's Bridal Chorus, Pachelbel's Canon in D and Mendelssohn's Wedding March, which our classical guitar players perform in an intimate yet intricate style that makes an interesting yet tasteful change from the traditional arrangements. Read on to find out more about how our phenomenal classical solo guitar players can make your event the experience of a lifetime.