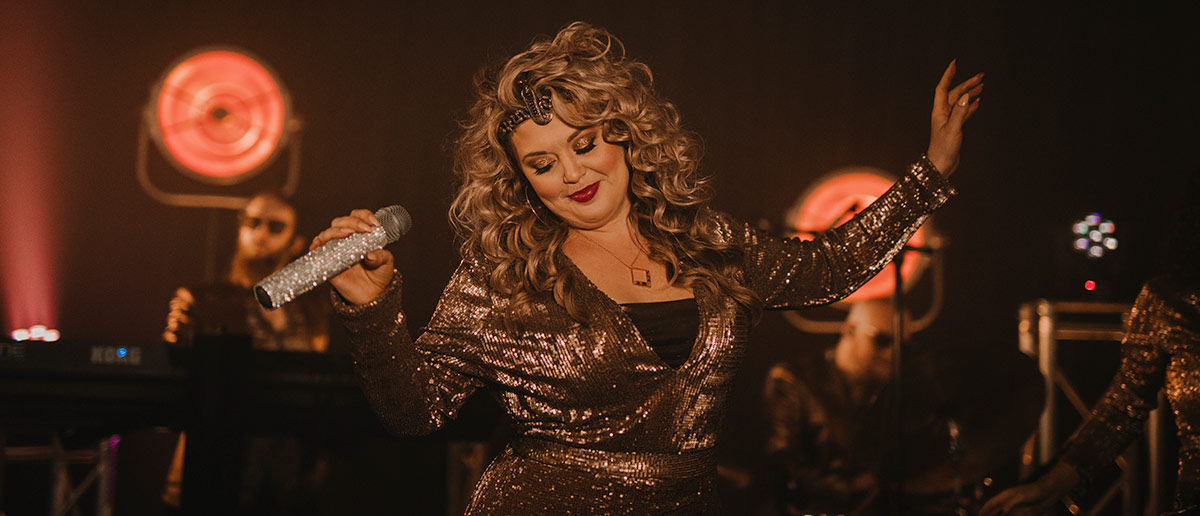 70s Disco & Funk Bands For Hire
Turn back the clock to the golden era of disco with our authentic 70s funk bands for hire! We're home to the funkiest bands this side of 1980, so if you're looking for some hot stuff this evening, you're in luck: our 70s funk bands get Saturday night fever every day of the week, so get ready for some synchronised dancing that would make John Travolta proud!
Hire a Funk Band
Whether it's the Gibb Brothers' falsetto vocals, MJ's gravity-defying dance moves or Chic's ultra-tight rhythm section that gets you grooving the most, our 70s funk party bands have all basslines covered. If their glittery outfits and four-to-the-floor beats tell us anything, it's that disco is still stayin' alive to this day.
Every time our 70s funk covers bands strike up is like stepping into the world-famous Studio 54 nightclub in its mid-seventies heyday. Pop on your platform shoes, belt up your bell bottoms and get ready to strut your stuff beneath a glittering disco ball as our 70s funk and soul bands serve up the very best of Donna Summer, Chaka Khan and Earth, Wind & Fire.
70s Disco Wedding bands
As with all our flexible and accommodating acts, our 70s disco and funk wedding bands also lend their talents to other genres – that energetic bass playing and passionate singing is also perfect for soul! Check out our soul and Motown party bands and you'll see that for every Commodores or KC and the Sunshine Band disco hit in their repertoires, our 70s soul and funk bands will have a James Brown or Aretha Franklin soul number to match it. And don't go thinking that these bands are only for disco fanatics – not only are their performances irresistibly engaging even for the most stubborn followers of the top 40, but our 70s function bands also put a retro twist on modern-day equivalents of disco hits, such as those by Bruno Mars, Pharrell Williams and Daft Punk.
Each of our versatile 70s funk bands for hire is made up of professional musicians, each with years of experience beneath their collective belts, and each have enjoyed success performing at various functions across the UK and beyond.